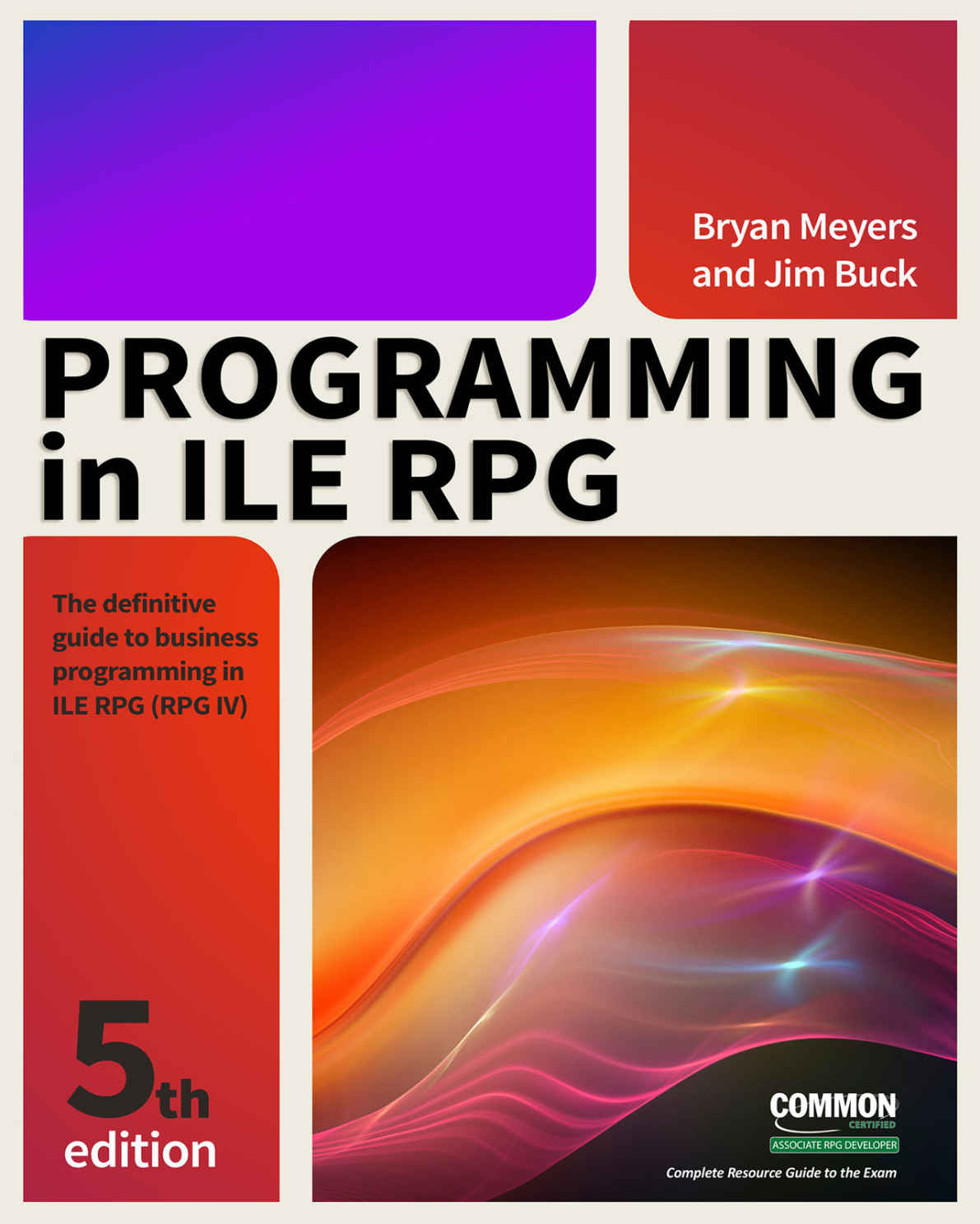 The "Sections' schedule is more productive than a "Three day intensive" class because it will allow the programmer to actually write a program that will reinforce the subject matter covered in each section. This will give the student programmer a better opportunity to grasp the material than the boot camp scenario.
This is an instructor led RPG class; After completing this class the attendee will understand the latest RPG skills.
Highlights
The eight-week course equips a programmer with the RPG skills necessary for writing web service capable programs using IBM's latest tools.
Weekly live online group meet-ups to ask questions on each section
Individual support is available
Proven formula
15+ how-to videos
The course can be used to prepare the programmer for Common's RPG certification exam.
Topics Include
Rational Developer for i concepts and debugging
Free RPG operation codes
Sub-procedures, Modules and Service programs
SQL – Using Dynamic and Static in RPG programs
Date and String handling using BIF's
Interactive programming concepts (CRUD and Sub-files)
Using Web Services and Service programs to take applications to new UI's
and more…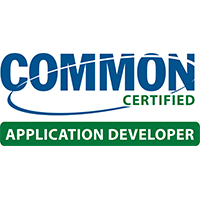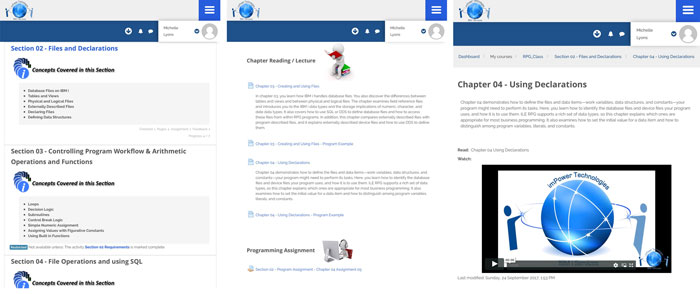 Class Requirements
Rational Developer for i 9.5 – Sixty Day Trial Available
IBM Access Client Solutions
Programming in ILE RPG 5th Edition
"I have enjoyed this class, it gets my problem solving juices going again rather than other classes I have taken which are structured to accomplish the goal of passing"

David – Programming in ILE RPG Student